February 24, 2013
We have such a beautiful news to share! We went to 9. Group show on 23.02.2013, almost 300 km from us and came back with the best results!
Lhasa apsos were judged by Inger Ronander from Norway and both Best In Shows were judged by well known and respected Swedish allrounder Kenneth Edh!
Chic Choix Happy New Year "Rufus" was BOB Junior and Junior BIS4
Soleydan Unique Of Chic Choix "Ginger" just knew she looked apsolutely amazing and took Best Of Breed together with Best In Show Specialty!
What a day 🙂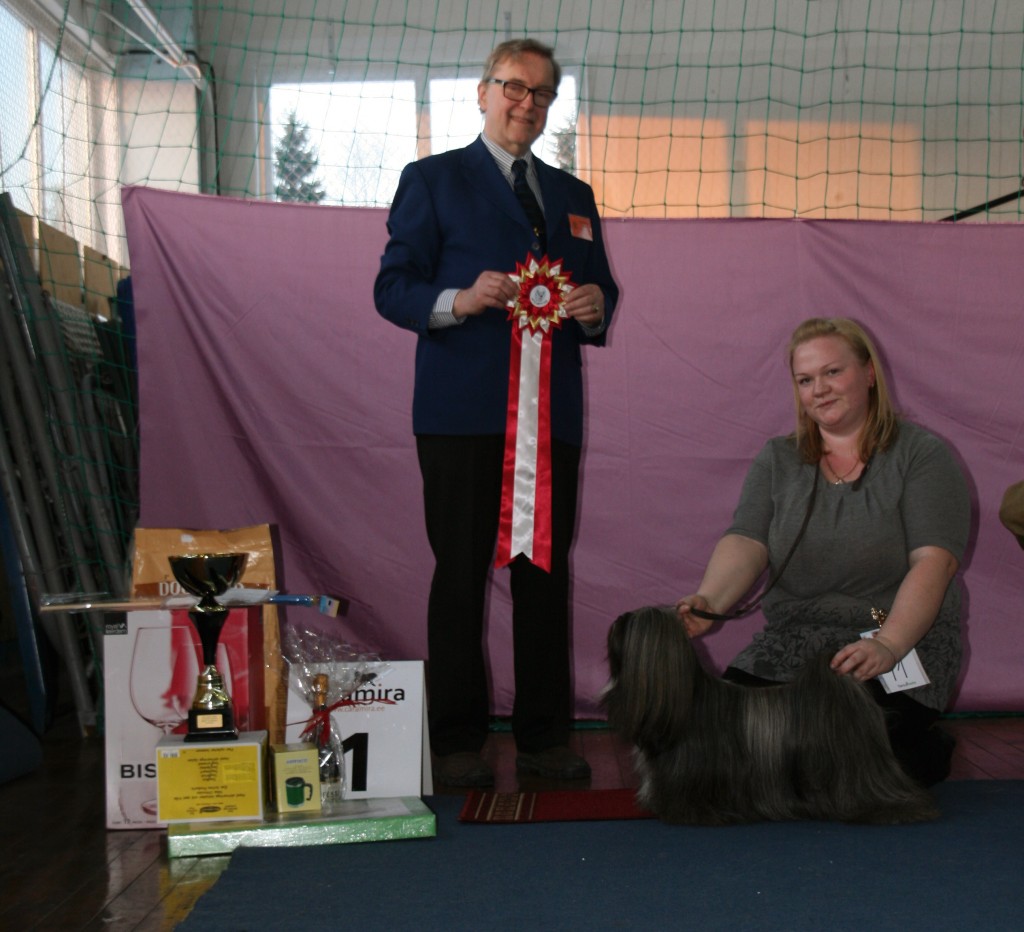 Photos by Indrek Viiret, Tiia Pihlik & Megan Allik, thank you!